Welcome to WordPress. This is your first post. Edit or delete it, then start writing!
Why should I add mildewcide to my exterior paint?
Yes, there is a mildewcide that is exceptional and gives years of resistance to mildew.
There is a vast difference in mildewcides as far as their effectiveness.
Quality paint comes from the factory with 1% mildewcide.  That is helpful and usually gets 4 years or so before you start to see mildew buildup on your home
In government testing of mildewcides based on a good, fair, poor, rating there is only one mildewcide that received a good rating.  MX3 made by the M1 Company is the best out there.  It is the only one that scored a good rating.  All the rest scored fair or poor.  This product is also environmentally friendly.
We add MX3 to every gallon of exterior paint we use and see most of all our clients' home mildew free or only a very light build up after eight years.
The advantage of using this mildewcide for the homeowner is it is unlikely that they will have to pressure wash the house between paintings.  This, of course, saves the cost of pressure washing the house.
How can I recycle or get rid of old paint?
There are two fairly easy ways to dispose of old paint cans.  It's not too difficult but takes a few minutes to do.
1.  If your city does not have a day they set aside for disposal of paint products then there is a good solution and you don't have to wait for the yearly date.
If you will open the can, usually it's a partial gallon of paint, add kitty litter and stir the kitty litter into the paint, leave the top off, and let it dry.  Don't skimp on the amount of kitty litter because the paint must be dry solid.  Replace the lid and set out for your garbage.  In most cities this is a legal and appropriate way to dispose of old paint.
2.  The second method is to spread out newspapers on your pine straw areas and pour the paint out on the newspaper and let it dry.  When it's finished drying, simply roll up the newspaper and put out for your garbage man.
Always remember to reuse if possible.  If the paint is still good, do not dispose of it, it can be used as touchup paint.
Need a Painting Contractor Marietta?
If you're in Marietta or the metro Atlanta area and it's time to spruce up the paint job, look no further than Mike's Painting and Flooring for quality, dependable work. You'll be pleased with our prompt, courteous crews, and you'll see that they take great pride in quality workmanship. Be it for exterior painting, interior touch ups, or a total overhaul both inside and out, our painting professionals are here to help. We use only the best quality paints, such as Valspar and Sherwin Williams, and our pricing is fair and competitive. We'll always stick to the quoted price, and never cut corners in the process of providing superior results for our customers. With expertise in many finishing techniques and design applications, your satisfaction is our number one priority from the initial surface preparation to the final coat is dry. Make us your go to painting contractor Marietta!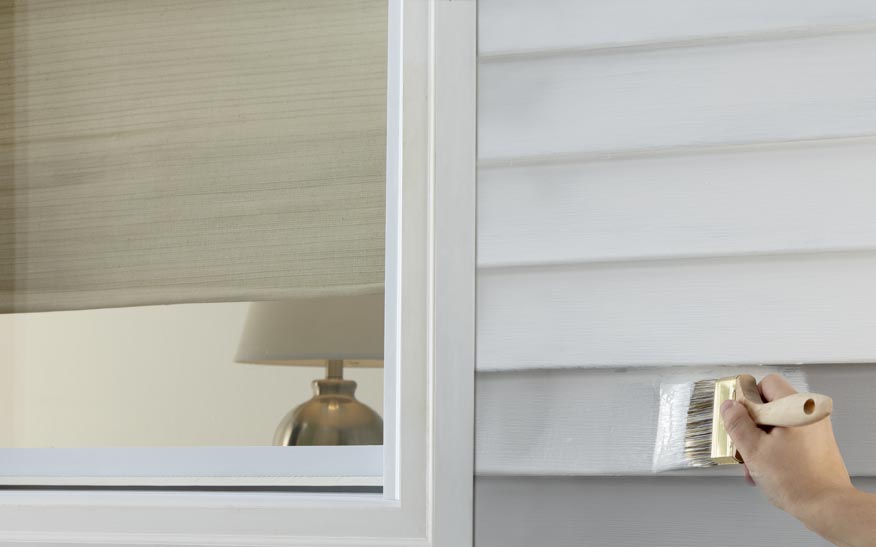 How Do We Ensure Quality?
The key to superior results starts with proper preparation. We begin by ensuring a smooth surface prior to paint application. This means sanding and prepping walls, woodwork, and any other surfaces properly. After the sanding is completed, next comes primer. Our crews will select only the top quality primer products. We also prepare all bathroom and kitchen surfaces to adequately prevent mildew and mold long after the paint is dry.
The attention to detail continues after the initial prep. This starts with quality paints in your chosen colors. During the paint application, our crews achieve the best possible result by doing all the little things right. You'll be rewarded with crisp, perfect lines, no brush and lap marks, and well blended corners and trim. We also take extra care to protect floors and windows from spills.
Last, but not least, you can take comfort knowing that our painters will leave things clean or cleaner than we found them. After final touch-ups are done and the paint has dried, that will be the only lasting reminder of our presence!  As you've read above, you can trust that we've got the expertise and service that guarantees your satisfaction.
When you want the job done right, Mike's is your painting contractor Marietta! Our attention to detail is evidenced by the superior results we offer.
Call Now To Get A Great Deal!
Mike's Painting and Flooring has the experienced, trained, and dependable professionals you can trust to meet your goals for top-notch painting. Our company is licensed, bonded and fully insured, and we won't have any hidden costs when quoting you a price. Once we've agreed on a price, you can expect our crews to be punctual, and we'll meet our promised deadline to complete the project.
So if you're in need of a trusted painting contractor Marietta, don't wait any longer. Call Mike's Painting & Flooring today to schedule a consultation, and get the beautiful interior and exterior look you deserve! And don't miss out on our current specials : 10% off interior painting, and $250 off exterior painting.