If you're in Marietta or the Atlanta metro area and searching for reliable, honest hardwood flooring installation experts, look no further than Mike's Painting & Flooring. At Mike's, we can handle all types of hardwood flooring installation jobs. Our experts are trained in everything from sanding and refinishing of existing floors to new hardwood flooring installation and finishing. Whatever the size or scope of the project, our professional crews can help you achieve your home improvement goals. Our crews will take pride in their workmanship, use quality materials, and absolutely will not cut corners when it comes to achieving a superior result you deserve.
From the initial call for a free estimate, you'll find that Mike's Painting & Flooring is professional, courteous, and focused on customer satisfaction above all else. We will arrange a consultation to assess the work you need done and get you started on your hardwood flooring installation project as soon as possible. Mike's can also handle commercial hardwood flooring installation. Right now, we're offering a $250 discount on hardwood or tile flooring installs. With a perfect balance of quality, dependability, and affordability, you've finally found a contractor you can trust!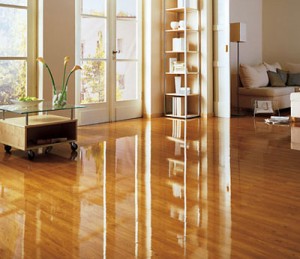 Mike's Painting & Flooring has the experienced, trained, and dependable professionals you can trust to get the job done right. Based in Marietta, Mike's is independently owned and operated. We're proud members of the Greater Atlanta Home Builders Association, and are accredited by the Better Business Bureau. Our crews are licensed, bonded and fully insured, and we won't have any hidden costs when quoting you a price. Once we agree on a price, you can expect our crews to be punctual and to meet our promised deadline for project completion. And don't forget, we offer painting services, tile flooring, cabinetry, gutter and downspout maintenance, pressure washing, and more!
So if you're in need of quality, hometown hardwood flooring installation expertise, don't wait any longer. Call Mike's Painting & Flooring today to schedule a consultation, and get the professional service and results you deserve.